55 Songs about LA (Folk, Pop, Rap/Hip Hop & More)
Los Angeles is a sprawling Southern California city that has inspired a number of lyrics on its beaches, women, hard city streets, and celebrity life.
We have selected the best 55 songs that will highlight your LA experience.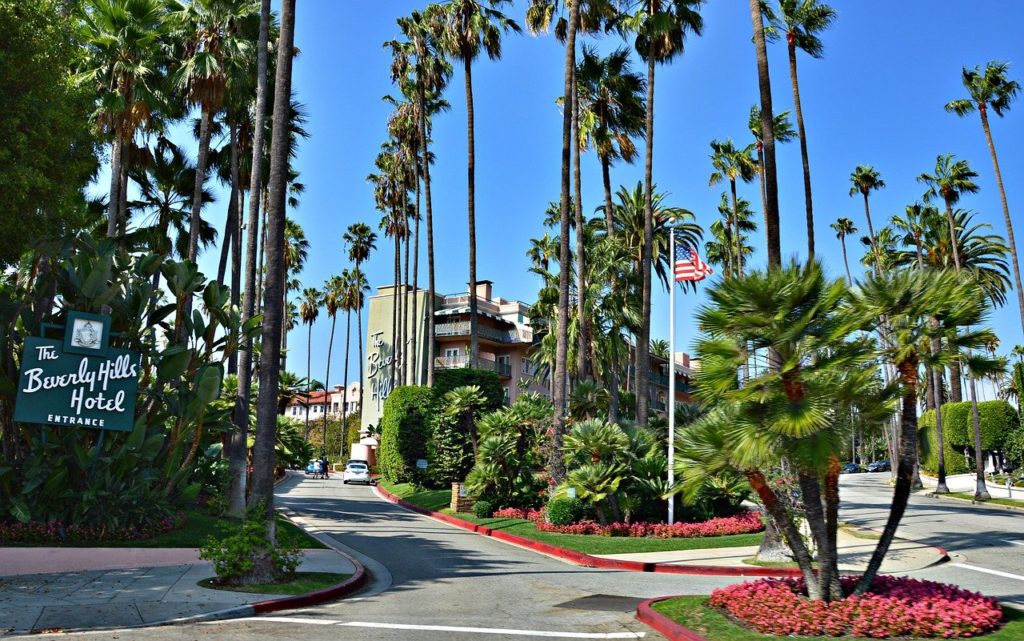 I. New songs about LA (2020, 2021)
The new songs about LA genre covers the latest songs about the popular City of Angels. These are songs that were released in 2020, 2021 and 2022.
1) Bad Dream
Bad Dream is a dream crushing pop song. It is smooth and features tones from eighties dream, as well as hypnotic beats.
2) MAGIC
3) Closer
4) Scared Money
5) Tek It
II. Old songs about Los Angeles 1960s to 90s
Old songs that were written about LA from the 1960s to the 90s best capture what life is like in the Southern California city. These songs are classic hits about LA that will never get old.
1) Los Angeles Blues
2) California Girls
The Beach Boys composed this song celebrating the women of California. The song talks about California girls in summer, their tanning, and bikinis.
3) To Live And Die In L.A
3) Celluloid Heroes
5) Tiny Dancer
6) California
7) Cracked Actor
8) Hollywood Hopeful
9) Desperados Under the Eaves
10) Sunset People
11) Babylon Sisters
12) Los Angeles
13) Don't Get Stopped in Beverly Hills
14) Born in East L.A.
15) The Neighborhood
III. Folk songs about Los Angeles
Folk songs about LA are inspired by the city's culture, packed beaches, warm sunshine, and cosmopolitan atmosphere. These are timeless songs that celebrate the City of Angels.
1) California Dreamin'
This song is an iconic LA folk song that talks about feeling homesick in winter on the East Coast. The songwriter dreams about being in California again.
2) California Love
3) Lazy Days
4) El Lay
5) The Bay to LA
IV. Pop songs about LA
Pop songs about LA talk about what life is like in LA, from the beaches, drugs, to love. They encompass the different aspects of life in the city.
1) Los Angeles, I'm Yours
This is a beautiful love song about LA where the songwriters express their heartfelt feelings about the city.
2) Valley Girl
3) Santa Monica
4) California Gurls
5) Screenwriter's Blues
6) Party in the U.S.A.
V. Rap/hip hop songs about LA
Even though LA is the metropolis where international cultures are imported and sold back to the world, the city's rap songs are a product of a specific set of local factors. LA rap/hip hop songs include gang culture, burger culture, auto culture, etc.
1) Gin and Juice
Gin and Juice represents the more laid back side of the streets in LA. It is a catchy hip hop song that symbolizes what G-funk is all about.
2) Wicked
3) How I Could Just Kill a Man
4) I Wanna Rock
VI. Rock songs about LA
Rock songs about LA represent love, city life, specific places, Hollywood, and its people. The lyrics of these songs define LA and give you a true feel of the city.
1) Hollywood Nights
The song captures what Hollywood is all about from an outsider's perspective. It talks about a guy who comes to Hollywood and meets the girl of his dreams.
2) Free Fallin'
The songwriter talks about the views of Southern California while quickly painting a portrait of an American girl. However, this is not a true love song.
3) Electrolite
4) Beverly Hills
VII. R&B songs about Los Angeles
R&B songs about LA represent love in the city, gang culture and parties. These songs highlight what you can expect if you are visiting or moving to LA.
1) Back in L.A.
The songwriter talks about what it feels like to be back in LA. He talks about how the city is bustling morning to night, and touches on the weather and crime.
2) The Dream Team Is in the House
3) Where I Wanna Be
4) Drop
VIII. Country songs about Los Angeles
Country songs and LA have shared a complicated relationship. Some LA country songs glorify the idealized Old West of Hollywood films, whilst others criticize LA and American popular culture.
1) Happy Trails
This is a cheerful, care-free song that you will enjoy singing along to. It talks about the beautiful sunshine in LA and can stir up childhood memories.
2) Sin City
This song depicts LA as the center of vices that will swallow you in. The lyrics scorn the sinners of the Southern California city.
3) Bloody Mary Morning
This song represents LA as a city where you make bad decisions and lose control of yourself because of the temptation everywhere. The lyrics talk about a family falling apart.
4) L.A. Freeway
5) Back in the Saddle Again
IX. Sad songs about LA
Sad songs about LA generally reflect on grief, break ups, tragedies, one-sided love, and missing someone. They can be very depressing, yet uplifting at the same time.
1) Angeles
This song is a muse singing to someone that they will look after you. But it is destructive. The song talks about forces like drugs,emotions, people, and the city that will push you to do things.
2) Under the Bridge
3) LA Is Lonely
X. Songs that mention LA in the lyrics
There are a variety of lyrics from different genres which include Los Angeles in them. Some songs celebrate LA, whilst others scorn factors in the city.
1) Los Angeles Is Burning
This song is about the reality of television and how it influences society's perspectives and opinions on things. It also refers to actual wildfires that have occured in California.
2) Walking in L.A.
3) Los Angeles the Song
4) I Love L.A.
Conclusion
Los Angeles is renowned for its Mediterranean climate, cultural diversity, and Hollywood industry. These factors have all inspired many songwriters to compose songs in this Southern California city.
We hope that you enjoyed our array of songs about the City of Angels.